Spending time with our little princess is really fun. Daughter and Mom can shop, go out, or just play games for girls together. Fellow women, Mother can easily invite her to play games that are usually played by girls. Playing with children is also not just for spending time together, but it is also preferable that one can train children's skills. So our children are even more happy to play with their mom and have a positive impact on their growth and development.
Here are 7 choices of educational toys and games for girls :
Play Dolls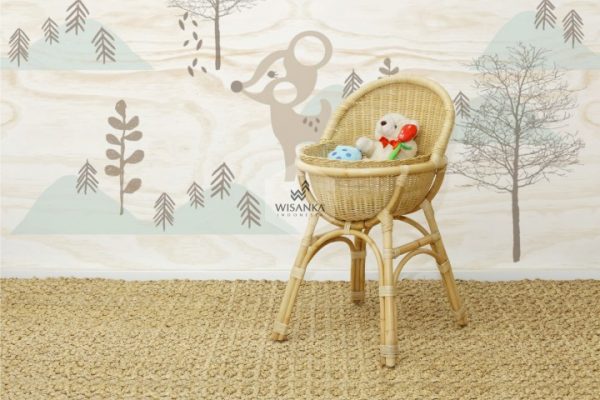 We don't think a girl doesn't like dolls. Playing dolls is indeed one of the toys for girls that are very favored by many children. Through puppet games, children can learn many things. For example, learning to imagine and tell stories as if the toy doll is alive and can do activities. For example, your child can play as a mother with their doll as a child. They can bring their child with a doll pram for go around. Or they can put their doll to sleep in the small doll bassinet.
Play House
The easiest games at home, for example, practice children's daily activities by playing at home. This game for girls will be more fun when done together. Through this girl toy, she will learn how to communicate with other people. Your child must have often observed your mother's activities while at home, so be prepared to be amazed when she mimics it through this game. She will pretend to cook, clean the house, or whatever activities Mom often does. Or they can use doll houses and imagine their dolls as players. Of course this can train her how to become a mother who takes care of all household activities when she grows up.
Storytelling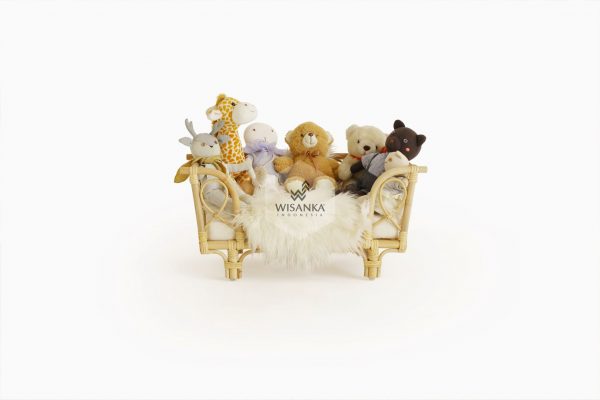 Another educational toy for girls that is no less fun is storytelling together. While reading the stories, you can include your children in this activity. Or she can tell stories with her doll while pretending to put it to sleep on the doll's bed. Ask her to act out or pretend to be one of the characters in the fairy tale. This can train their imagination and creativity. He can improve his speaking skills thanks to the many new vocabulary he hears.
Playing Flowers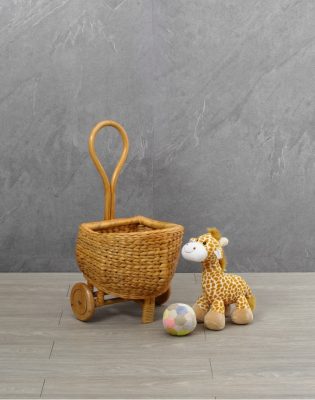 Girls love flowers too. Make this favorite as an educational toy for girls. Mommy can introduce children with flower names, colors, and teach children to count as part of this one girl toy. For older children, teach them how to garden so that they can be trained to care for plants and love beauty from an early age.
Cook
Girls are synonymous with cooking games. Not only training him to get used to cooking activities that he will do when he grows up, this child's play is also educational, you know. Playing cooking can develop creativity and train children's fine motor skills. Play using cooking toys utensils and plasticine as food ingredients. Both will train their tiny hands to cut, grasp and squeeze. He can also develop his creativity to pretend to cook the food he likes.
Printing Sand
Girls also like to play with kinetic sand or natural sand as a toy for other girls. It can print sand into various shapes using a printer. This can train your daughter motor skills. In addition, he can also learn to recognize various types of shapes, animals, numbers, or objects. Make sure you always supervise your child while playing so that the sand is not swallowed or inhaled.
Dress Up
Your daughter may really idolize a certain cartoon character and want to try to be like character. To make her dream come true, try to get her to play dress up games as one of the girls' toys. You can ask your child to wear pretty clothes and pretend to be a favorite character, such as being a princess. This game can teach children to imagine and show expressions.
Those are 7 choices of educational toys for girls. Playing with a various of toys for girls and other games, children can also hone their creativity by experimenting with the toys they have. So that your little one can get new knowledge and experience from playing. With the new experiences gained from playing with girls' toys, your little one will also find it easier to find her talents since childhood. Playing with any type of game, such as toys for girls, will also help children to have concentration and memory for a long time. To accompany your daughter, we have a collection of educational toys to support your child's imagination and made of natural rattan.