What materials do you use for your furniture products?
We are proud to be Kids and baby furniture manufacture who concerned about the conservation of nature, especially forest land in Indonesia. Natural rattan as the main material in the manufacture of our products, which thrives in the forests of Java and Kalimantan, Indonesia.
In forests where rattan is grown, its economic value can help protect forest land, by providing an alternative to loggers who no longer log and harvest rattan. Rattan is much easier to harvest, requires simpler tools and is easier to transport. It also grows much faster than most tropical woods. This makes it a potential tool in forest maintenance, as it provides beneficial crops that depend on rather than replace trees. It remains to be seen whether rattan can be profitable or useful as an alternative.
How is the process of processing rattan as raw material to become a furniture product?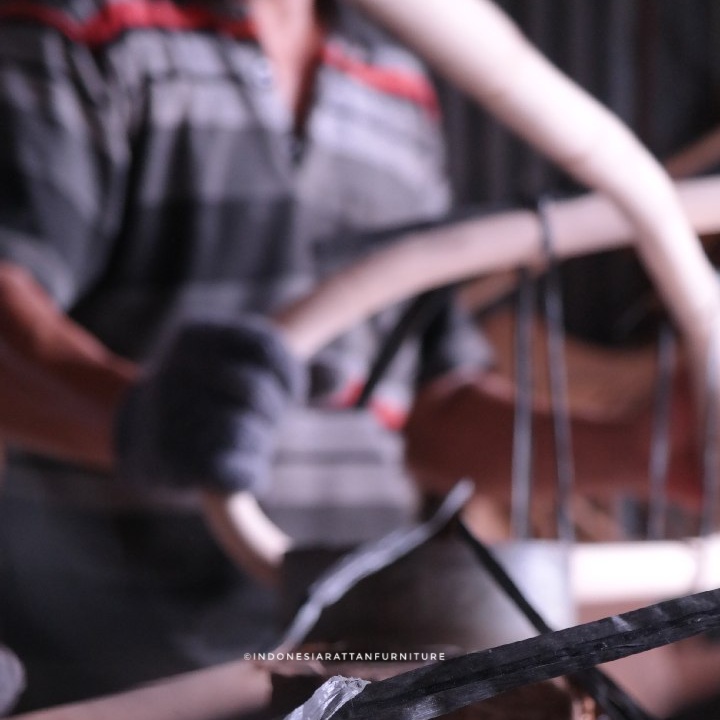 Our kids and baby furniture made carefully with qualified materials and skilled craftsmen. Each of our process are monitored by quality control to keep our standard quality. The process begin from the selection of our weaving materials natural rattan and natural fiber. It is took directly from Indonesia rain forest and swamp through out Java and Kalimantan island. It was then selected to get qualified material of rattan. Those materials will then go though next process of framing, weaving or knitting.
Rattan pole with big diameter are steamed first to make it easier for bending. It is usually used for frame inside of our furniture. While for smaller diameter (rattan pitrit) and skin (rattan peel) are used as materials or weaving outside. Our frame inside is made from rattan pole.  After frame is made, it goes to chemical and treatment process. It's to avoid bug and termites problems in our customer's places. We use combination of oil or water with special chemical from Singapore called DTM to kill every bugs and termites. It's one way to prevent and kill termite from occurring.
Finishing the furniture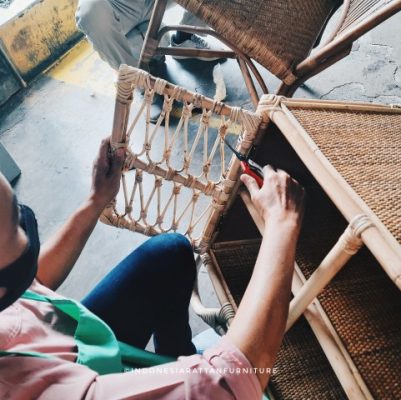 Once frame finished, our craftsmen start to knit one by one our furniture based in our customer choice. It takes different time to be finished depends on difficulty level of weaving process. Standard knitting for rattan, water hyacinth, seagrass, banana leaf, abaca, kubu gray and croco is 2×1. Our rattan furniture that have already finished weaving process goes to finishing and packaging process. We do our finishing process with water base system, which mean it's material basically made from mostly water. Thus it's made our natural furniture more eco-friendly and non toxic for our customer. In packaging process, we use corrugated paper wrapped (standard) or carton box depend on our customer needs. No need to worry about your furniture, you have find right place here. Enjoy your shopping!