Rocking horses have long been a staple of childhood toys. The benefits of rattan animal rocking chairs that they offer children's fun, learning and activities. It is not easy to think of a child's toy that is more iconic than the  animal rocking horse that has been ingrained in the world of children's toys since time immemorial.
Animal Rattan Rocking Chair Never Go Out of Time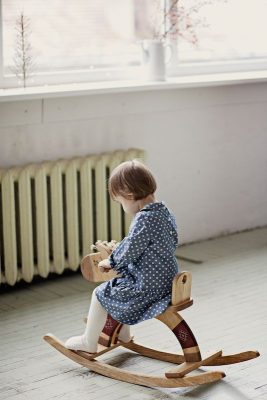 Animal rocking chair and children's are two things that are tied together because of their timeless appeal. Their history and continued popularity shows that this type of toy is unique. Not to mention, the aesthetic and experience qualities that set it apart from other toys that have been missing are also offered by this animal rocking chair. However, the rocking horse toys still stands out for its simplicity and ability to attract attention.
Beneficial for children's physical development
The animal rocking chair often stands out in every crowd as a toy that functions for children's development. This toy can be a fun activity for your little one. One of the benefits of this animal rocker is for the physical and mental development of children.
Practice Balance, Mobility and Motor Skills
In addition, it can support the development of children's motor skills. Because the development of motor skills is an important part of your child's growth to discover and interact with the world around them. When your little one plays rattan rocking chair, they don't just swing back and forth. They also manipulate the handlebars, move and position their limbs, and move those limbs together to create movement.
Increase Creativity and Imagination
The next benefit of animal rattan rocking chair is that it can take your little one into the world of their imagination more than most other toys. They allow your little one to live their imagination, whether they're a cowboy riding a horse or a caveman riding a dinosaur. This is the great thing about this handmade toys which is a creative toy. The animal rattan rocker, offers many possibilities for children. All of these pretend toys are beneficial for children's creative development.
If you're looking to pick a animal rocking toy, we've got a few in its collection. You can choose according to your child's wishes. Here is the model.
Animal Rattan Rocker Collection